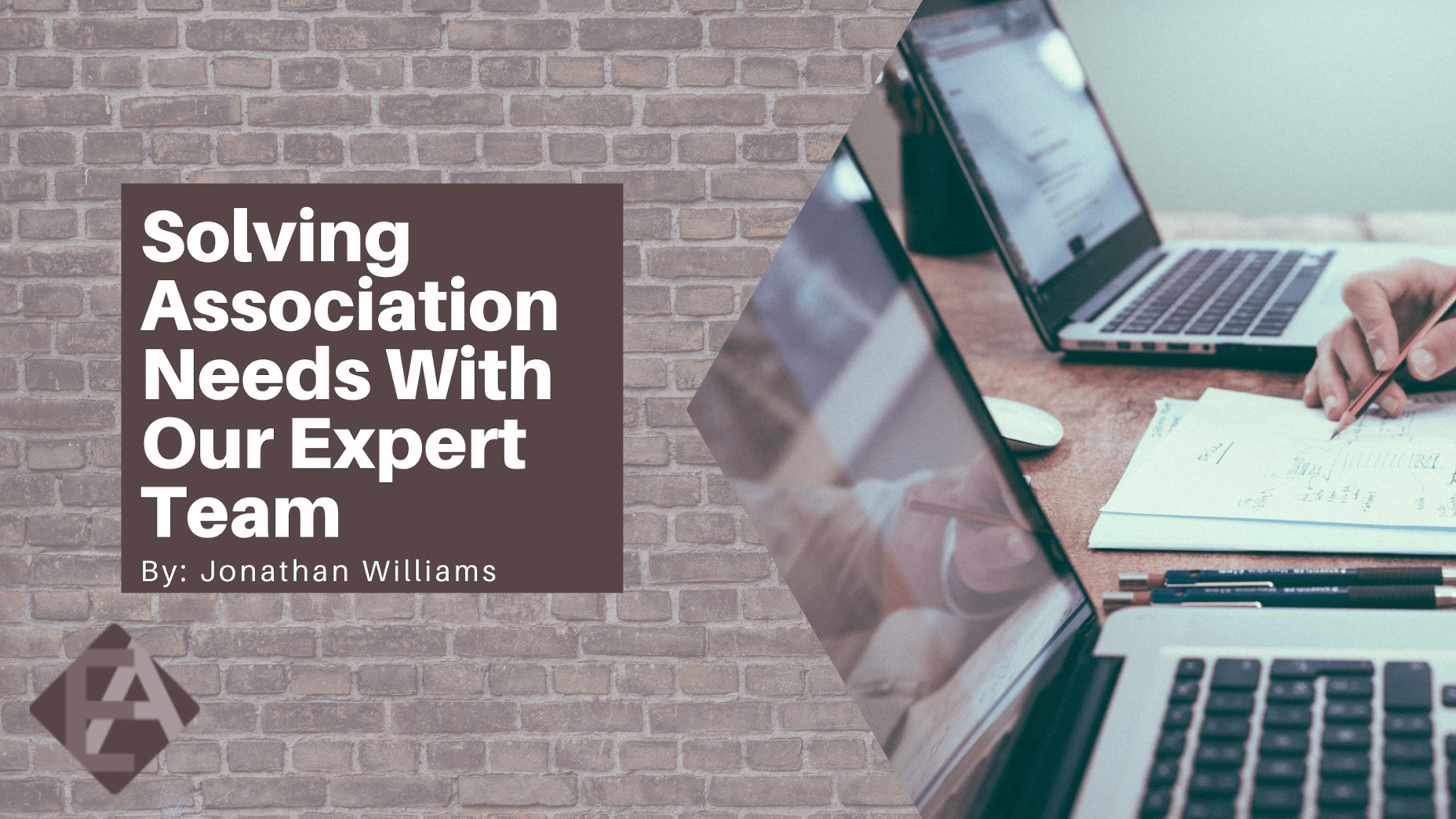 By: Jonathan Williams, Executive Vice President
John, a volunteer member of the board of directors of a mid-sized association in Roanoke, VA called, and the stress he was feeling resonated through the phone. He said he had been up until 2 a.m. the last three nights trying to clean up his organization's financials and make plans for a state-wide conference that was now only six months away.
After a short discussion, it was evident that the association had experienced some growth but did not plan for how to manage the needs that came with it. After confiding in a friend, he was given our company's name and contact information and was advised to call for more information.
Unfortunately, the scenario John was experiencing is not rare in associations. There is often a group of well-intentioned volunteers trying to guide and help their association, who do not have the time and experience required to do so successfully. When I met with John virtually, he had trouble finding key emails that we needed, and he finally asked, "I desperately need some help, what can you do to dig me out of this hole?"
At Easter Associates, our team is ready to handle everything from the mundane administrative tasks to the larger financial picture. Our goal is for your association to thrive. One of the aspects that makes our team unique is the ability to deliver exceptional management services in-house.
Your association will be provided with a seamless transition to a team that holds the knowledge and know how, with expertise in financial management, government relations, meeting/event planning, and so much more. With decades of association management experience, the Easter Associates team will bring your association the best results.
Nobody wants to be doing work at 2 a.m. Let us help you before you get to that point. If you have questions or want to learn more about the benefit of Easter Associates, please reach out to me via email, jonathan.williams@easterassociates.com.