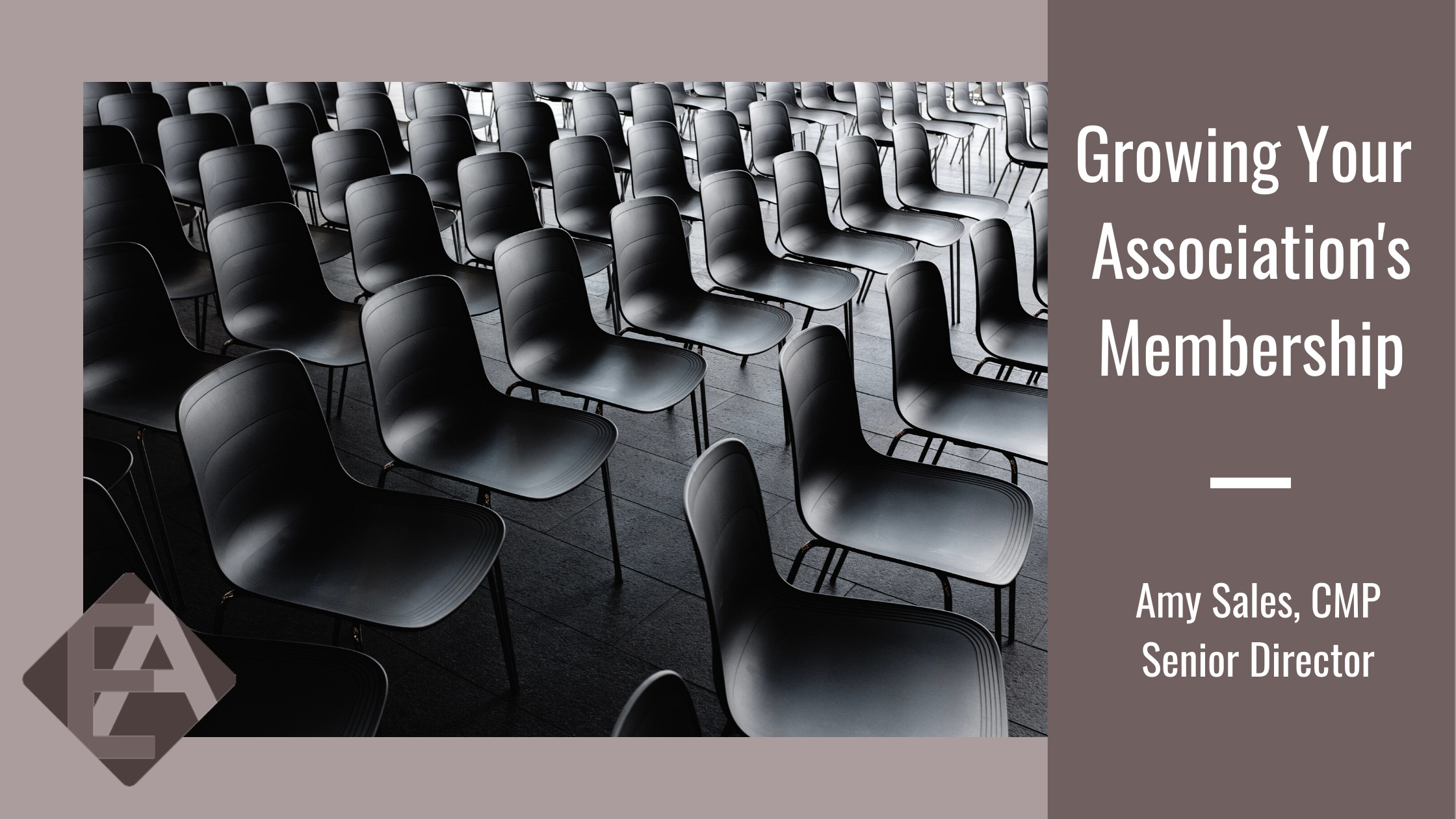 Amy Sales, CMP
Senior Director
Members are the lifeblood of any association, and being able to grow and retain members is year-round work.
At Easter Associates, we understand the importance of focusing on current membership, as well as potential members. We work with association leadership and listen to the unique needs of the profession, what they value, and what opportunities they expect from being part of an association. Since an association is only as strong as its members, and one of our top priorities is to ensure that your members are eager to engage in the organization. Easter Associates has a history of ensuring that clients' needs are met and that their members understand the value of being a part of the organization.
Easter Associates staff strives to establish a clear understanding of member benefits for each association by sharing them through a variety of mediums, including the organization's website, social media platforms, during events, in member communications, and in association literature. Below are a few of the tactics we implement:
Utilize our team of social media specialists to assist with sharing member benefits across multiple platforms, including social media, newsletters, and concise web content to share member benefits.
Enhance online presence with innovative, mobile-friendly websites. Our in-house developer and graphic designer can create polished sites that are the go-to resource for your association's members and industry, without breaking the association's bank.
Strengthen event effectiveness by providing opportunities for members get face time with association leaders to share their experiences, needs, and requests. Our education planners create thoughtful and meaningful professional development sessions throughout the year, including leadership retreats where boards can address specific association matters to large conferences where hundreds of attendees gather to earn CE and engage with their professional peers.
These are just a few of the strategies we carry out for our clients. If you would like to discuss your association's membership struggles or needs, reach out to Jonathan Williams, Executive Vice President, jonathan.williams@easterassociates.com.