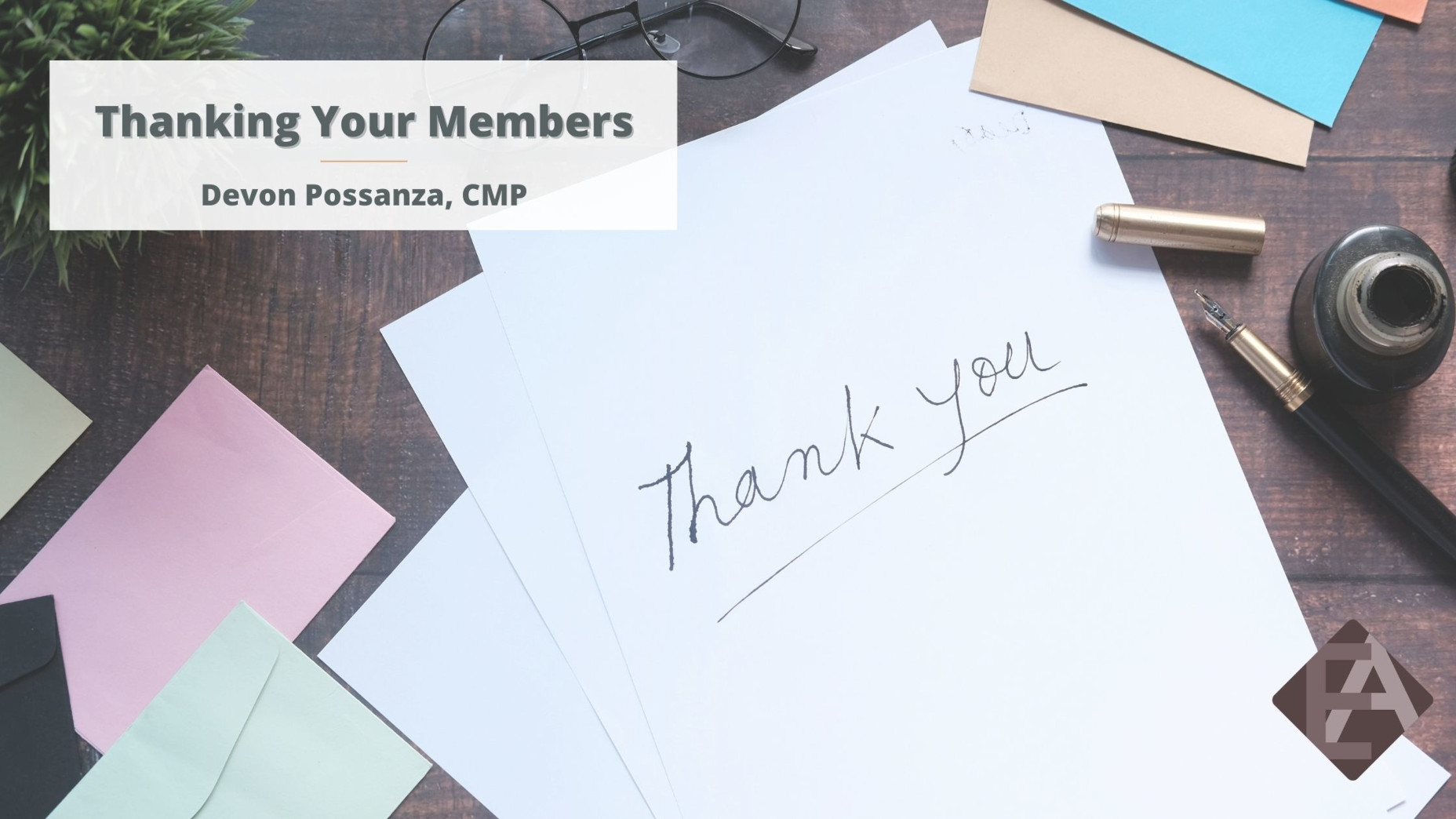 By: Devon Possanza, CMP
Members of your association might be ready to celebrate a second, fourth, or tenth year engaging with you and your team. But what does this mean for you? An association relies on both new and continued membership. However, if all your recruitment efforts are focused on new members, you might see renewals decline. Now is the perfect time to coordinate a campaign to thank your current members.
By taking time to thank current members for their participation, you are fostering a sense of connection to the association. A thank you also adds a personal touch and strengthens relationships for both you and your members. This gesture might be the difference in a member's involvement and productivity in your association.
Thanking your members does not have to introduce a significant cost to your association's bottom line. Depending on your industry and size, your members might prefer a small gift such as a mug or reusable bag. Others are grateful for a thank you email. It is important to know your association, and your members' preferences when setting this campaign in motion.
Timing is an important factor to remember when planning a thank you. Some of our clients send a small gift to each member after they renew their membership annually, or even a letter thanking them for their renewal. Other associations gift their board members with tokens of appreciation for their service throughout the year. The thank you itself does not have to be momentous; even an old-fashioned, handwritten note holds significant power.
Your association does not have to be alone in this operation. Our team can coordinate the ordering, packaging, and mailing of all member gifts. At Easter Associates, we also help draft thank you letters that are included in our client's renewals. Saying 'Thank You' to members is second nature for us. If you would like to learn more about what this looks like for your association, give us a call today!