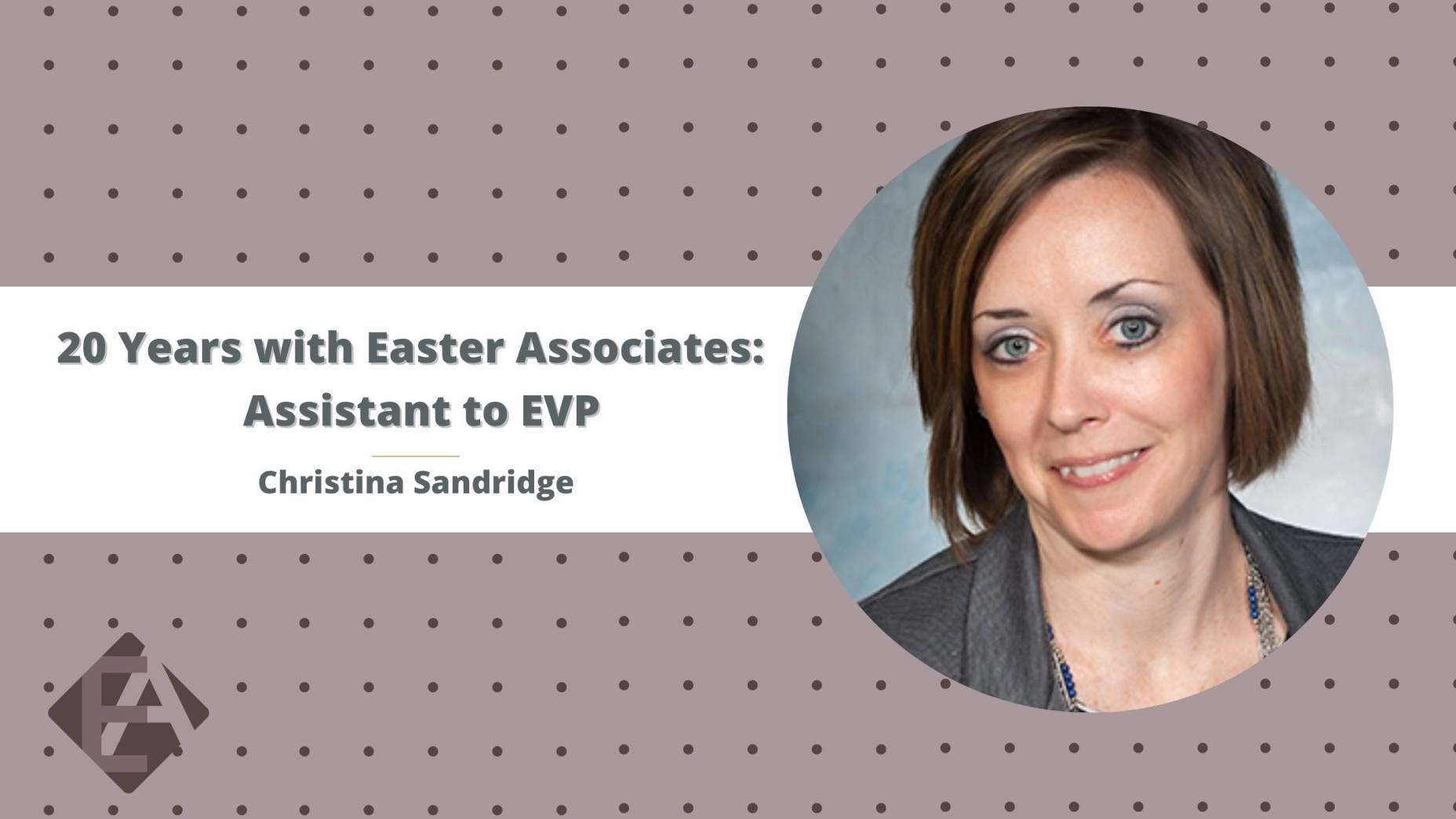 Where were you 20 years ago? I can happily say, "Right here at Easter Associates, of course!" Though a lot has changed since 2003, association management has been our core focus here. When I first joined the team, I was fresh from the hospitality industry and was looking to expand my skills. Back then, we had a small office in Charlottesville and a staff of almost half the size. I was an Administrative Assistant and eventually promoted to Office Manager, Vice President in 2017, and now Executive Vice President.
I'm sure you all remember the power that snail mail had in 2003, and a majority of my role back then involved printing and stuffing envelopes full of membership communication information. As we evolved in the digital world, we have certainly shifted some of our strategies to include email, video, and more! When we opened an office in Richmond, it allowed us to be close to the General Assembly building during session to further our client's legislative goals. Each new year brought innovation and methods of success for our clients.
Not much stays the same in 20 years. My oldest son was one when I started with the team, two years later we had my youngest son. Both are now moving into adult life, and my husband and I are starting to prepare for the empty nesting lifestyle. However, when it comes to Easter Associates, the wonderful, family friendly culture has stayed the same. We all work so well together and pitch in to help each other when necessary. On top of that, we schedule fun staff outings to really bond, outside of the work environment. Not many people can say that their work family is a true second family, but we can.
This culture not only encourages our team to blossom, but also our clients. The atmosphere created by Peter and Doug Easter, from the moment I walked in the door 20 years ago, makes it easy for us to expand our client's mission and support their industries. We are encouraged to expand our knowledge constantly, and it is incredibly rewarding.
Change is inevitable. For me, it continues to bring excitement and growth! For Easter Associates, it has brought two new offices, larger, stronger teams, and management of new and exciting association clients. I am so proud to have worked my way through the company over the past 20 years. I could not imagine being anywhere else!