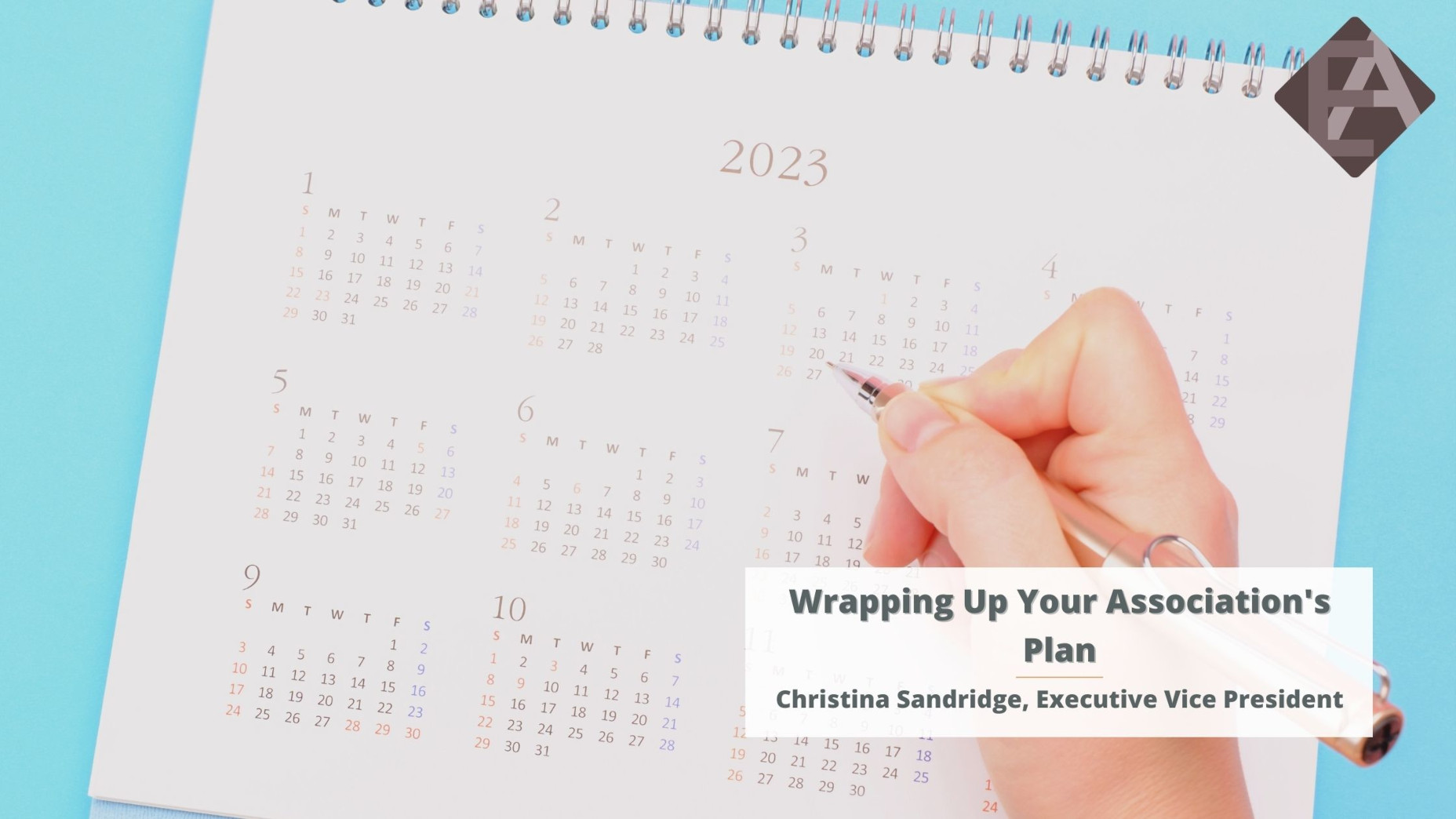 By: Christina Sandridge, Executive Vice President
The chill in the air and the flickering lights outside of our homes means that new year is here! As we set ourselves up for 2023, I am excited to set up a new, blank calendar to populate with our client's upcoming events and goals. As I prepare to fill out my calendar, I want to share what your association might want to consider as you set up your own planner:
What needs to be updated?
When considering what to prioritize in the new year, you must first commit to the tasks that will position your association for success. Many of these tasks involve an end of year refresh. For example; Staff job descriptions may need to be reviewed. This can ensure that staff talents and skills are utilized for the benefit of both the association and members. Some routine processes could be streamlined for optimal efficiency and productivity. Each task is critical to help your association adapt to change and ensure that you are meeting the current needs of members, employees, and the industry.
What are your goals and priorities?
Each year, the Easter Associates team strategizes with your association team to set goals and benchmarks for the next year, and work to create a checklist of priority items we all want to accomplish. There are many aspects to consider when setting goals, as a new year means that a new budget has been developed or we're developing your next fiscal year budget, new projects are in development, and in some cases new Board members may have been elected with fresh eyes and ideas.
What needs to be wrapped up before the end of the year?
Before 2023 gets too far ahead, it is vital to tie up any loose ends from this year. It is time to review current vendor contracts and renewal dates (in case any changes need to be made for improvement), complete all association audits, and finalize/review conference budgets, dates, and locations. When an association can tie each item with a neat bow at the end of the year, you can jump into 2023 with a clear focus.
The year is full of promise for all of us. Sometimes all it takes is a fresh outlook and a strategic plan to fully realize the goals that we have set for ourselves. If you want to see your association reach new heights this upcoming year, the Easter Associates' team is ready to assist you in creating the ideal plan. Reach out to us today!