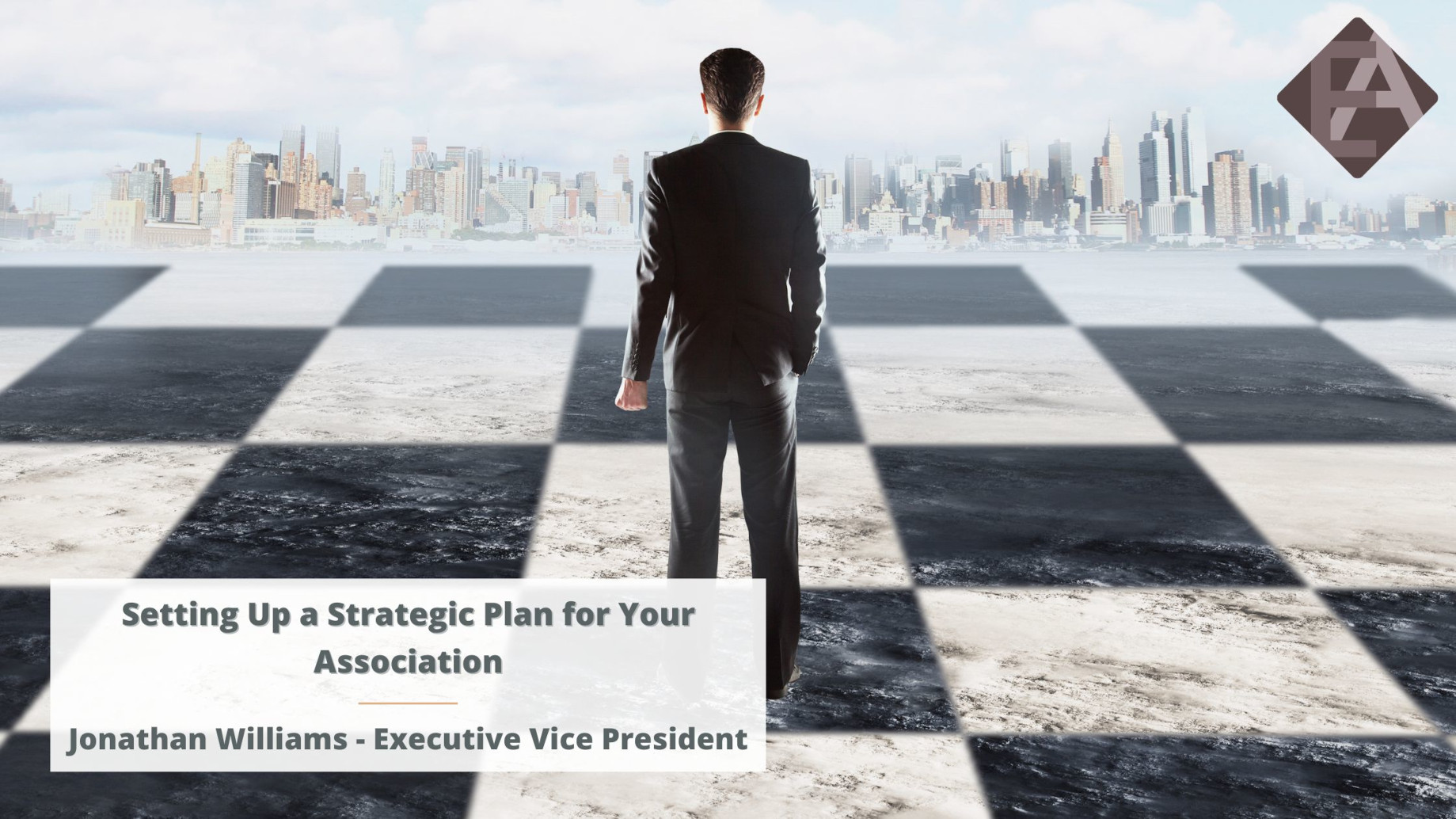 Author: Jonathan Williams
As a board member for a mid-size association in their industry, Alex has enjoyed learning from their peers on the board. They've worked together to excel the industry and grow their careers. Each event and professional development opportunity have made a significant impact. Recently, Alex has stepped up to take on a bigger leadership position within this association. With the summer sun peeking through the windows of the conference room, the room began to flood with conversations of the future.
When your association begins talking about the future, a strategic plan is the best course of action. Strategic planning determines the direction of your association by reviewing where it currently stands. This is not a "to-do" list of items. This document is a clear roadmap of where your association wants to be within the next three to five years. A key feature of this plan is the direction it provides to staff on the best way(s) to arrive at this destination.
This can feel broad at times. It is important to start the plan with the association's Mission Statement so everyone is reminded of the overall purpose throughout the process. Then, you need to develop specific goals that your association and our team can work to achieve. It can be beneficial to include action items associated with each goal to help accomplish it within a determined period of time.
As the discussion continues for Alex, they are acutely aware that the plan itself will not be accomplished by the meeting alone. On top of that, the leaders seem to have left out key voices in their association. Strategic plans and planning are a year-long process starting at the committee level. For example, if one of the association's goals is to provide continuing education, the committee that is charged with overseeing continuing education should play an integral part in articulating the goal and the action items that need to be taken to achieve it.
With key committees and members playing a role in the strategic plan, your association is setting itself up for a realistic and attainable success. This helps to ensure members feel a connection to your association and want to contribute to its growth.
Many times, as your association is moving through the year, it can be easy to focus on day-to-day or more immediate matters. Referring to the strategic plan frequently is key to deliberate and resourceful growth.
Alex knows that their association can use some help in setting up a strategic plan. Easter Associates has over four decades of experience in running associations and creating purposeful and advantageous strategic plans. Our team understands that an association runs best when the board of directors provides clear goals and objectives, and then gives staff the autonomy to achieve them.