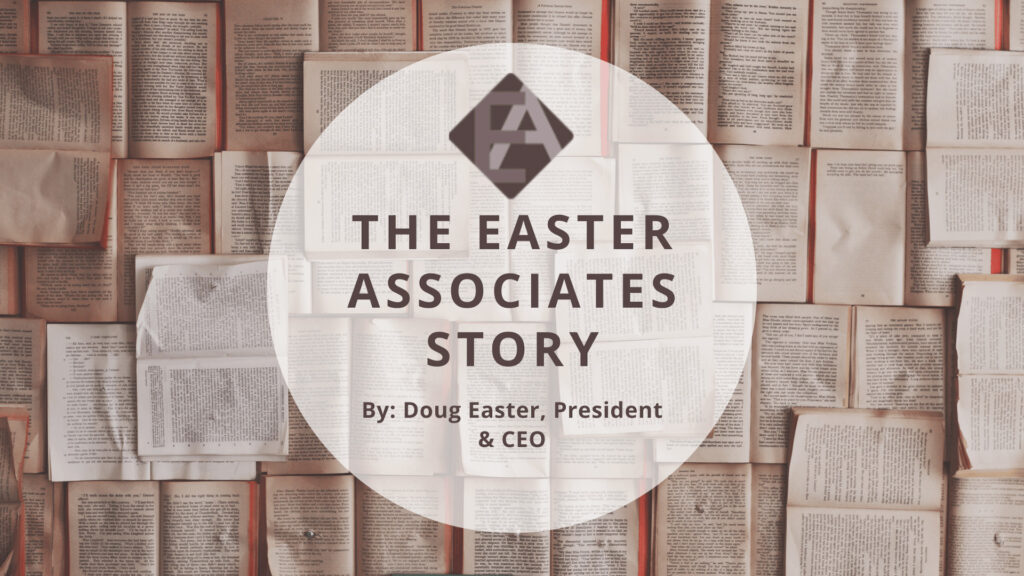 Doug Easter, President & CEO
I watched my dad create and grow Easter Associates, and now as President & CEO I'm honored to keep the tradition going. When Peter Easter started our company in 1976, associations throughout Virginia grappled with the time consuming and tedious aspects of managing their organization. Now, 44 years later, association leaders have even more responsibility because of competition, financial demands, technology trends, additional modes of marketing, and more.
Peter Easter saw common themes within associations. Their boards of directors were comprised of dedicated professionals volunteering their time and energy for an industry that they were passionate about. However, while these professionals were experts in their industry, they did not necessarily know how to manage and grow an association. My dad knew he could build a team of experts in executive-level and administrative management, government affairs, financial management, event planning, and communications to ensure these associations not only thrived, but grew.
As the years passed, the business transitioned to me, and to this day I continue to instill within our team the same association management practices and family values that my dad established in 1976. We have always believed that our clients deserve the best service for a fair price, and our main goal is to make them feel like they are our ONLY client.
We continue to rely upon our client's expertise within their industry, but we are the experts for efficient and reliable association management services. As my dad always likes to say, the client provides us with goals and objectives, and we as staff do "the pick and shovel work."
Easter Associates continues to thrive as a family-run business, and I am proud that my father's legacy lives on through the work we do with associations throughout the Commonwealth of Virginia and the Mid-Atlantic region.