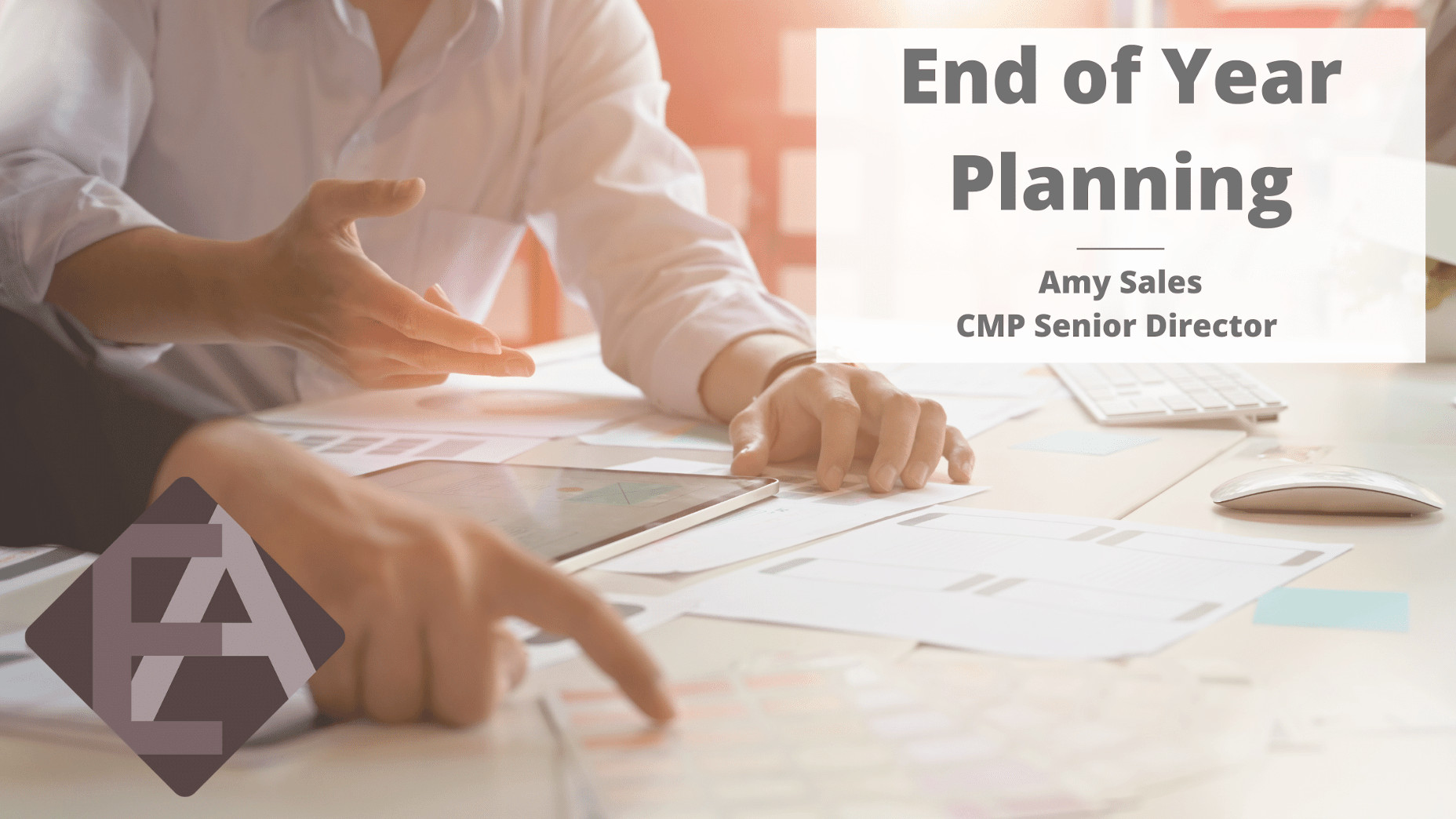 By: Amy Sales, CMP Senior Director
Planning is an essential part of our everyday lives. We plan the personal aspects of our days, weeks, months, and years by mapping out our to-dos and chores in order to maximize time spent doing what we enjoy. As we approach the end of 2020, year-end planning for your association should be top-of-mind to prepare for the new year and stay on track with your organization's goals. Starting now will help to wrap-up the year strong without interrupting your personal plans during the holidays.
Here are a few things your association should do before the start of the new year.
Catch up on bookkeeping
Before you begin planning for 2021, it is important to catch up on your accounting and understand where your association stands financially. If you aren't working with an accountant, there are plenty of apps out there that can help your association get organized. However, if you'd prefer a professional at the helm, look no further than Easter Associates. At Easter Associates, our staff are able to provide you with comprehensive management and budgeting services.
Revisit pricing
It is natural for organizations to increase their rates annually. Now is the time to take a look at your pricing and determine if your association is adequately charging for the services it provides.
Update your website and social media profiles
Often times, associations and organizations are so focused on helping their members and clients that they forget to dedicate time to update content on their website and social media accounts. Don't let your organization fall behind while you help others move forward.
Plan your holiday schedule
Members and clients expect you to take time off around the holidays, and most likely they'll be taking time off, too. It is important that you provide ample notice of your schedule to set expectations ahead of time.
These are just a few of the things your association should consider doing as you plan for the end of the year. If you would like to discuss how Easter Associates can help your organization with its planning, reach out to Jonathan Williams, Executive Vice President, Jonathan.williams@easterassociates.com.