---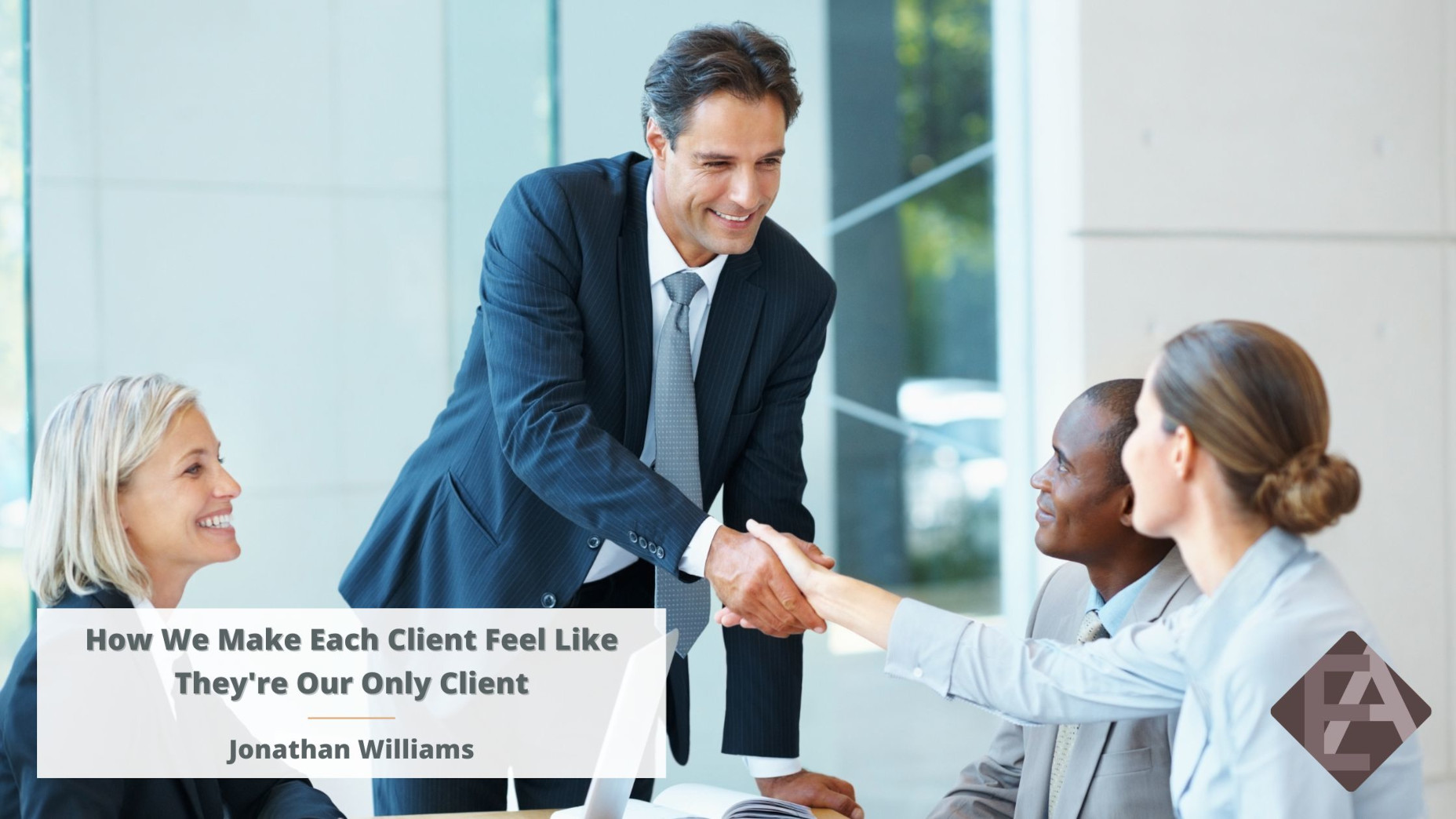 Author: Jonathan Williams, Executive Vice President
Imagine this: you are at a bustling coffee shop where your favorite barista is at work. Despite the crowd, the moment you walk in, your cup of coffee is waiting for you – made exactly how you like it, every time. You might ask yourself, 'Does the barista have other customers?' That is the same feeling we strive to deliver at Easter Associates.
The highest praise we get from clients is when they tell us, "I didn't realize you worked with other associations! I thought we were the only one." It tells me that we have exceeded their expectations and that they can only assume we must be focusing all our time and energy on just what they need.
At Easter Associates, that is our goal – to always make our clients feel like we are their dedicated, full-time staff. We accomplish that goal through our professional skills, like attention to detail and multi-tasking, but also through the personal relationships that we develop.
We are not in association management to simply complete a checklist of tasks and collect a monthly management fee. We get to know our members, their businesses, and their industries, and in many cases, we also get to know their spouses, children, and families. These personal relationships that we develop lead to the long-term partnerships that we maintain with many of our clients, and they allow us to understand their needs deeply and to provide customized solutions that reflect that understanding.
The inspiration for the relationships we maintain with our clients comes from our overall company culture. Every successful employee at Easter Associates takes a genuine interest in getting to know one another on a personal level while holding one another accountable professionally. Most of our staff members have been with us for years, which is a testament to their job satisfaction and to the strength of our team.
This synergy translates into seamless service for our clients, contributing to that feeling of having a dedicated, full-time staff. We recognize that every association is unique, with distinct needs and goals, and we strive to ensure that each client's priorities are met, dedicating our full spectrum of skills and resources to each association. Whether it's planning a conference, lobbying for legislative goals, or even helping set up a PAC, we approach every task with the same level of dedication and commitment.
Just like your favorite barista remembers that you prefer oat milk and cinnamon in your latte, we remember all the little details that make your association special and use them to give you a tailored experience.
We know that our success is only measured by the success of our clients, and this shared sense of triumph has been the key to making each client feel as though they are our sole focus.
Easter Associates is not merely an association management company; we aim to be an integral part of your business. If you would like to discuss how Easter Associates can support your association, please do not hesitate to reach out to me at jonathan.williams@easterassociates.com.