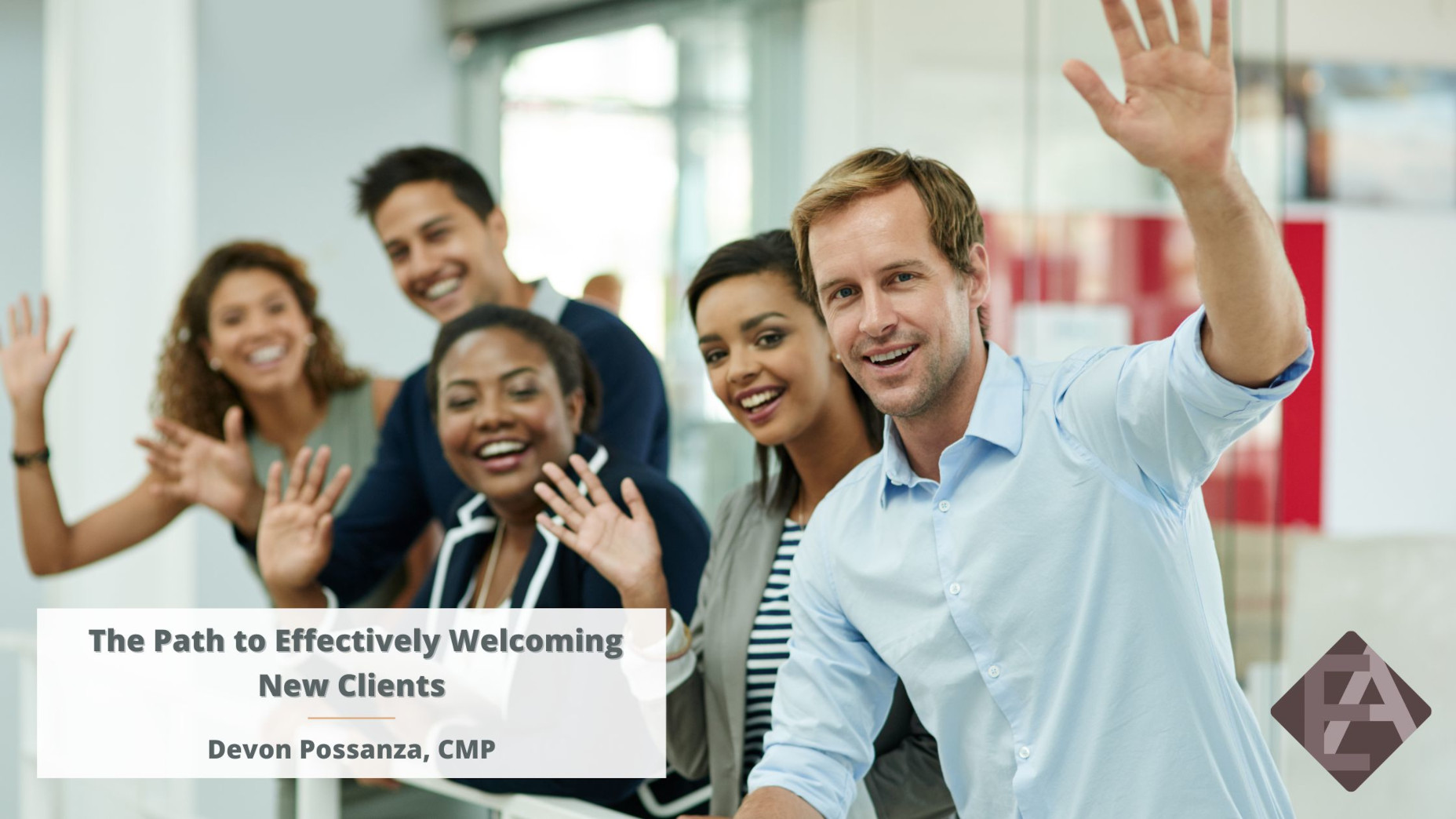 Author: Devon Possanza, CMP, Vice President
Onboarding a new association is always exciting, but it can also feel like a whirlwind of information and new faces. When we first begin our work, we often need a moment to get established and learn the ropes. However, we can't forget that we need to make a good impression and remind the client why they hired us in the first place.
Our goal is simple: from day one, we want every client to know they are our top priority. We accomplish this by answering emails and responding to questions promptly, and by always being present when needed, even when we're juggling the demands of other clients. Check out Jonathan's latest blog to learn how we accomplish this.
We also dive into understanding the unique nature of our clients' organizations and build relationships with their boards from the get-go. We've found that establishing these connections early leads to a more personalized and rewarding experience for both the client and our team.
However, onboarding isn't without its challenges. Often, we are juggling the initial learning about the industry and team while also planning an upcoming event. Another hurdle arises when clients aren't used to working with an association management company (AMC) and struggle to delegate tasks to us.
Despite these challenges, we stand by our commitment to being there for our clients, no matter what. Our support doesn't end when the onboarding phase does. We're always available, ready to provide help whenever it's needed.
In short, at Easter Associates, we see the onboarding process as the starting point of a journey we take together with our clients. Through relationship-building, responsive communication, and consistent support, we aim to make this journey successful and beneficial for all involved.
If you are ready to begin your association's next journey, feel free to reach out to us today at easter@easterassociates.com.