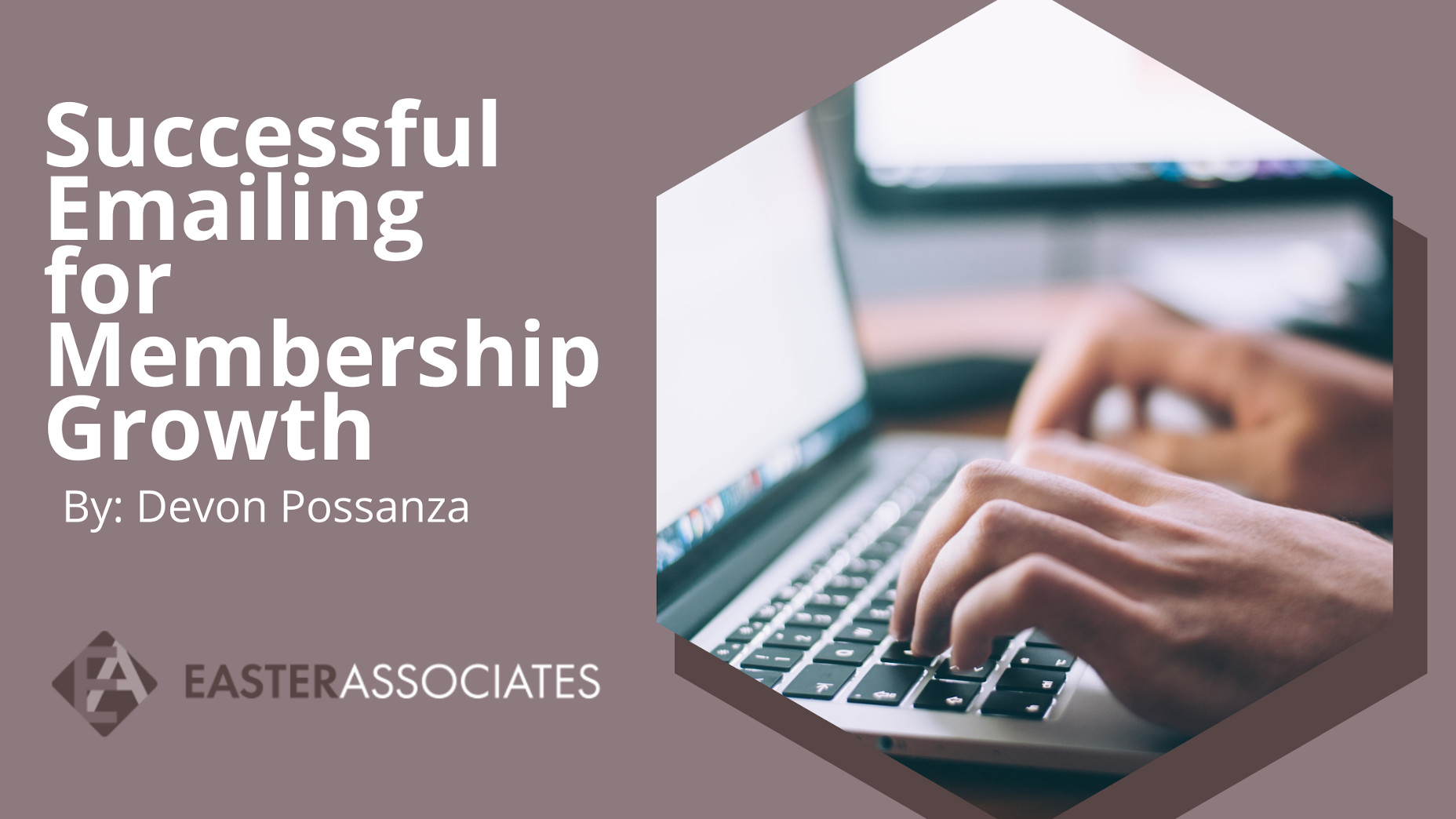 By: Devon Possanza
Successful membership emails disseminate information, increase attendance at events, and generate new membership while enhancing member loyalty. Are your association's emails accomplishing these objectives?
At Easter Associates, we know it can be challenging to create meaningful and captivating emails. Our expert team has proven strategies and tactics to bring your association to the forefront. Check out some of our helpful tips below:
Quality over quantity. Time spent sorting through emails is time wasted. Your members appreciate seeing the most relevant information presented first, with additional resources towards the bottom. Emails are also a great place to answer frequently asked questions; this helps avoid clutter, while still sharing essential news.
Accessibility. Being mobile-friendly is no longer optional. Make certain that your formatting works on a mobile viewing platform so members focus on the words you are sharing, rather than an image that will not load. It is also important to ensure your members understand the information being shared. Use a descriptive subject line and have your information follow a logical flow. Include a plain-text option so members fully comprehend what you are communicating to them.
Meet your members' needs. Utilize your emails to encourage discussion and interaction about issues relevant to your association. Emails can foster excitement around events and activities that your membership participates in. Remind your members why they are members! Share the benefits of membership and the value it can bring to their lives.
Creating an email strategy that engages your members takes work, expertise, and strategic planning. We do it best at Easter; call me at 804-643-4433 to see what we can do for your association.