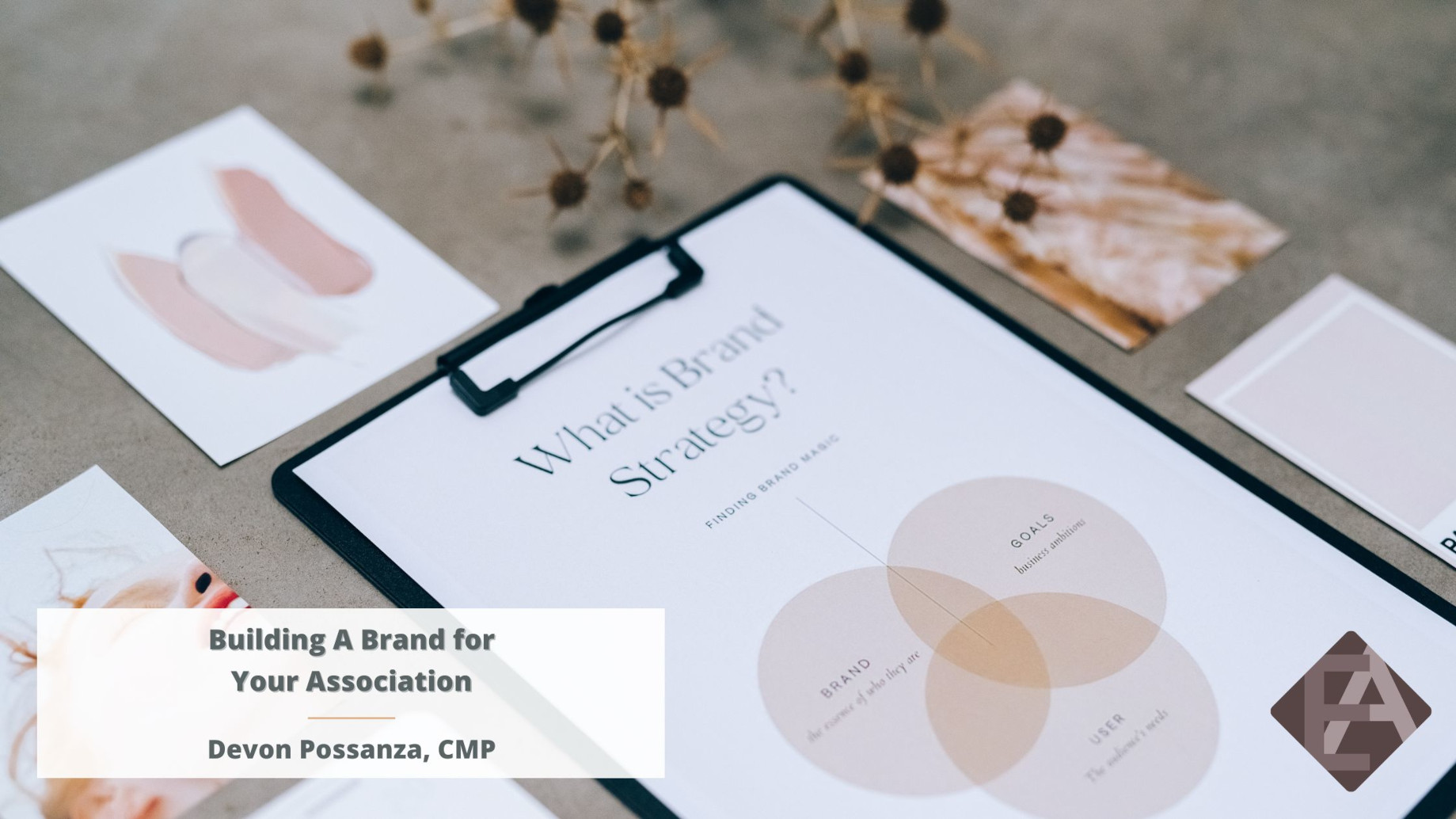 Devon Possanza, CMP
When you think of "golden arches" or a red "bullseye" you can easily connect the logo to its brand. An association should be as recognizable to its members as the two companies listed above. A key element for this is graphic design.
Impressive design is the first way to impact your audience. Through visually consistent marketing and communication materials, your association will strengthen its brand identity and become as recognizable to members as brands like Starbucks and Dunkin'. The goal is to have your audience identify your association immediately. Your logo, colors, fonts, and more are among the first things to consider within your brand.
You might be thinking, "Well, we are an association, not a B2C business, so we don't need a brand identity." You would only be half right with this line of thought. The brand of your association involves much more than the logo, colors, and font. It includes the personality and messages you want to convey. By strengthening your brand, you strengthen the quality of collateral materials designed. Strong design is imperative to catch the eye of the reader. This feature allows you as the association to share your point in a compelling way, and furthermore entices your audience to continue reading.
If you were to step into a prospective member's shoes for a moment, where is the first place you would look to find details about your association? Your website! We have found that this is an area where many associations are falling behind. A webpage might have a logo that is hard to see, or a link that doesn't work – or isn't even there. These are just some of the factors that prevent prospective members from taking the next step of actually joining your association. Having a strong brand helps to avoid this from happening.
Your association, members, and leaders are experts in your industry – not necessarily in the design field. That is where our team comes in. We have the experience with not only managing association, but also the various creative services you might require when it comes to communication. Our graphic designers take existing websites to new levels with changes in color, font, branding and more.
However, design involves more than just a website refresh. Just for an event, your association might need save the date cards, social media announcements, registration brochures, signage, name badges, menus, agendas, flyers, certificates and so much more! Our designer also ensures that each collateral item fits perfectly with your association's unique brand. Consistency is key.
These activities take time that your association might not have to spare. Reach out to our team to learn about what graphic design and strengthening your brand can do for your association today.