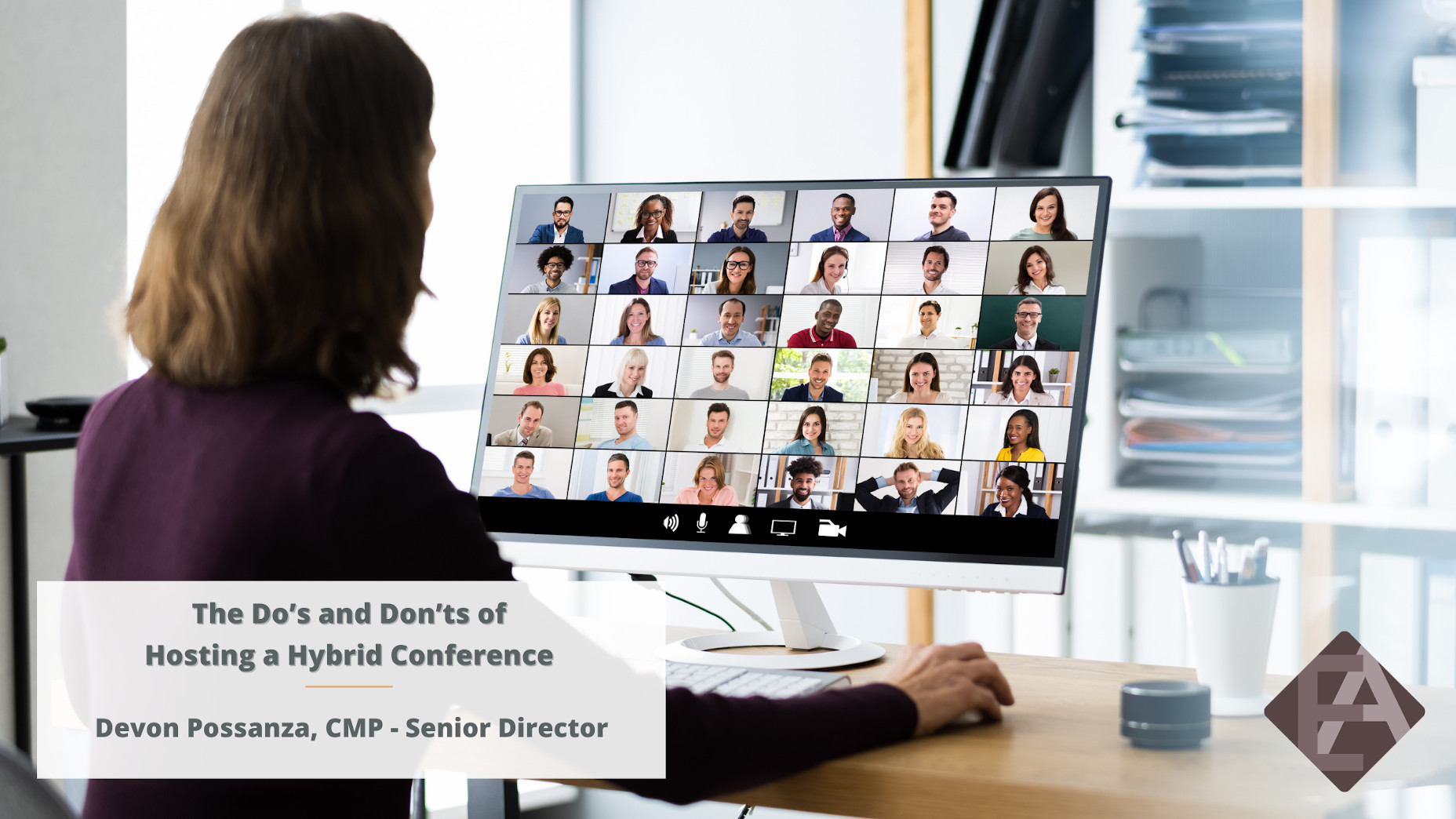 By: Devon Possanza
It goes without saying that the COVID-19 pandemic disrupted everything. From dinner with Grandma to concerts with friends, the pandemic caused in-person gatherings to be difficult and unsettling. For associations, the disruptions to meetings and conferences were one of the most difficult to deal with. Despite a surge in the Delta variant, many states have returned to pre-pandemic times; masks are no longer required and social distancing is a thing of the past. But for some, attending large in-person meetings and conferences is still scary.
So, how can associations plan successful hybrid meetings and conferences? Recently, I planned a hybrid conference for one of our clients in Virginia Beach. Throughout my planning, I learned the do's, and the don'ts, of planning hybrid meetings and conferences and want to share what I learned along throughout the process.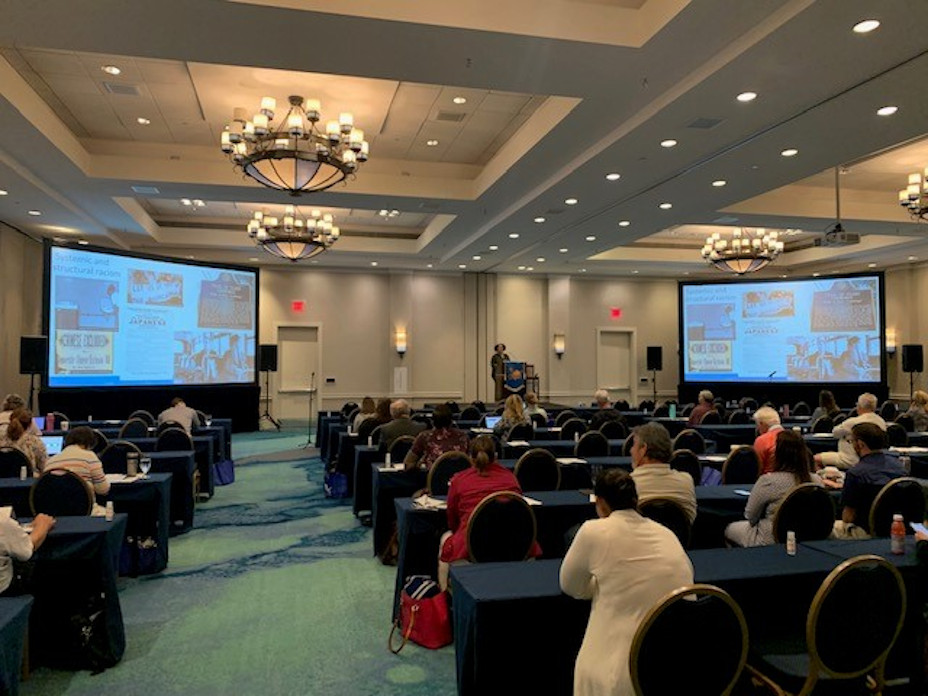 Be careful how you label it. If you call it a hybrid event, virtual attendees may be expecting the same experience as in-person attendees, i.e., being included in raffles, visiting with exhibitors, etc. This client's conference was in-person, with a live-stream of the general sessions. When promoting the conference, I was careful to detail exactly what benefits each registration type included, so there was no confusion as to what each attendee experience would be like.
Make virtual attendees feel special. My one regret is that I wish I had included virtual attendees more. The only negative feedback I received was from one individual who was disappointed in not being able to participate in the raffles, visit with exhibitors, etc. Sure, it was only one person, but my goal is to ensure each and every attendee has a positive experience.
I sent Starbucks gift cards to all attendees, but in hindsight, I think the gift cards should have been reserved for virtual attendees only, since they weren't getting the food and beverage at the conference. Also, our conference evaluations included a question about the accommodations and the food served, which wasn't applicable to virtual attendees and served as a reminder of what they missed.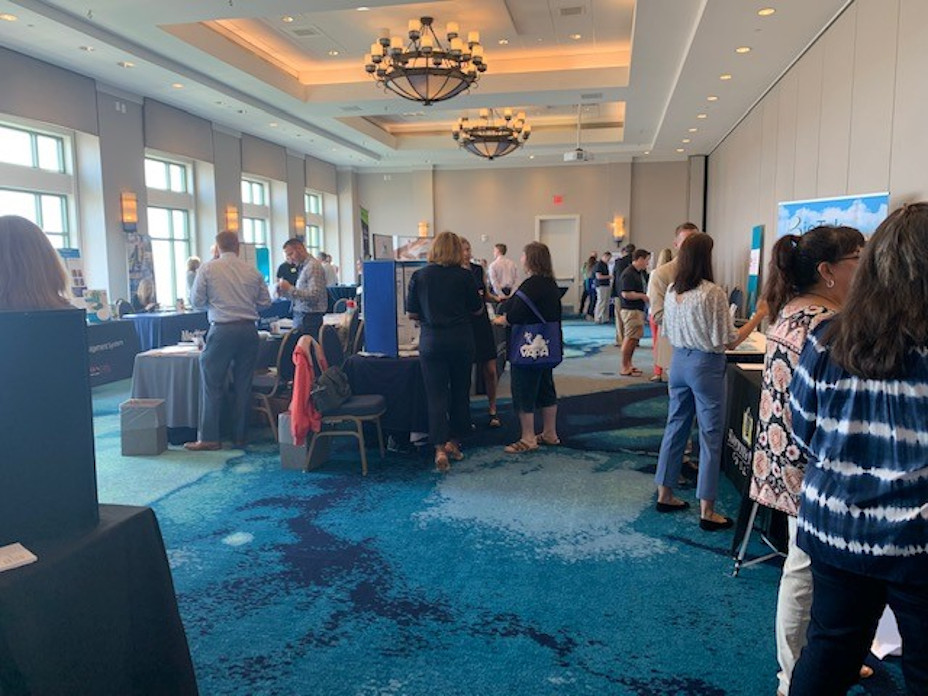 Stick to your schedule. Speakers are inevitably going to end early, which typically means the next speaker will start after them without a break. This year, we had to stick to the schedule because we had virtual attendees who might be tuning in for a particular session at a specific time. If we had started early, virtual attendees would have missed some of the lecture. This also allowed in-person attendees a few minutes to get coffee, use the restroom, etc. without having to build in a formal break.
Find a good AV provider. We use the same AV provider for all of our clients' conferences, and that relationship is crucial to the success of our events. If the technology is bad, the experience is bad. Adding a live stream to an in-person conference was new for us, but our AV provider managed it effortlessly.
Trust your colleagues.I am absolutely terrible at delegating tasks. I refuse to let anyone help me, despite having incredibly kind and experienced colleagues. This year, there were far too many moving parts to the conference, and there was no way I could handle everything on my own.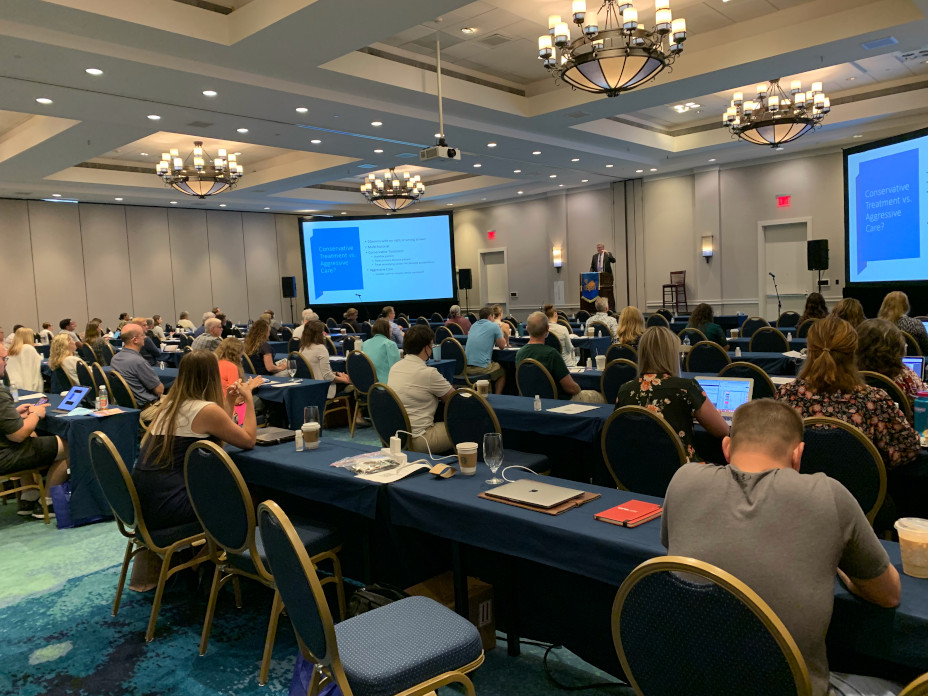 I tasked one person as my back-up in the registration room and briefed her on some of the more important items in case I wasn't there to answer them (i.e., sessions that had specific AV requests, the approval to change food and beverage orders if I wasn't there to sign off on it.) I then tasked the other staff members with specific jobs, like handing out t-shirts/name badges and printing out last-minute requests for materials. This helped me to stay on task and focus on the things I knew I needed to handle on my own.
It's a no-brainer that hybrid conferences and meetings are here to stay, at least for the foreseeable future. If your association has a conference or meeting coming up and aren't sure where to start, reach out and let us help. Not only are we experts in planning conferences and events, but we can now add hybrid events to our resume.