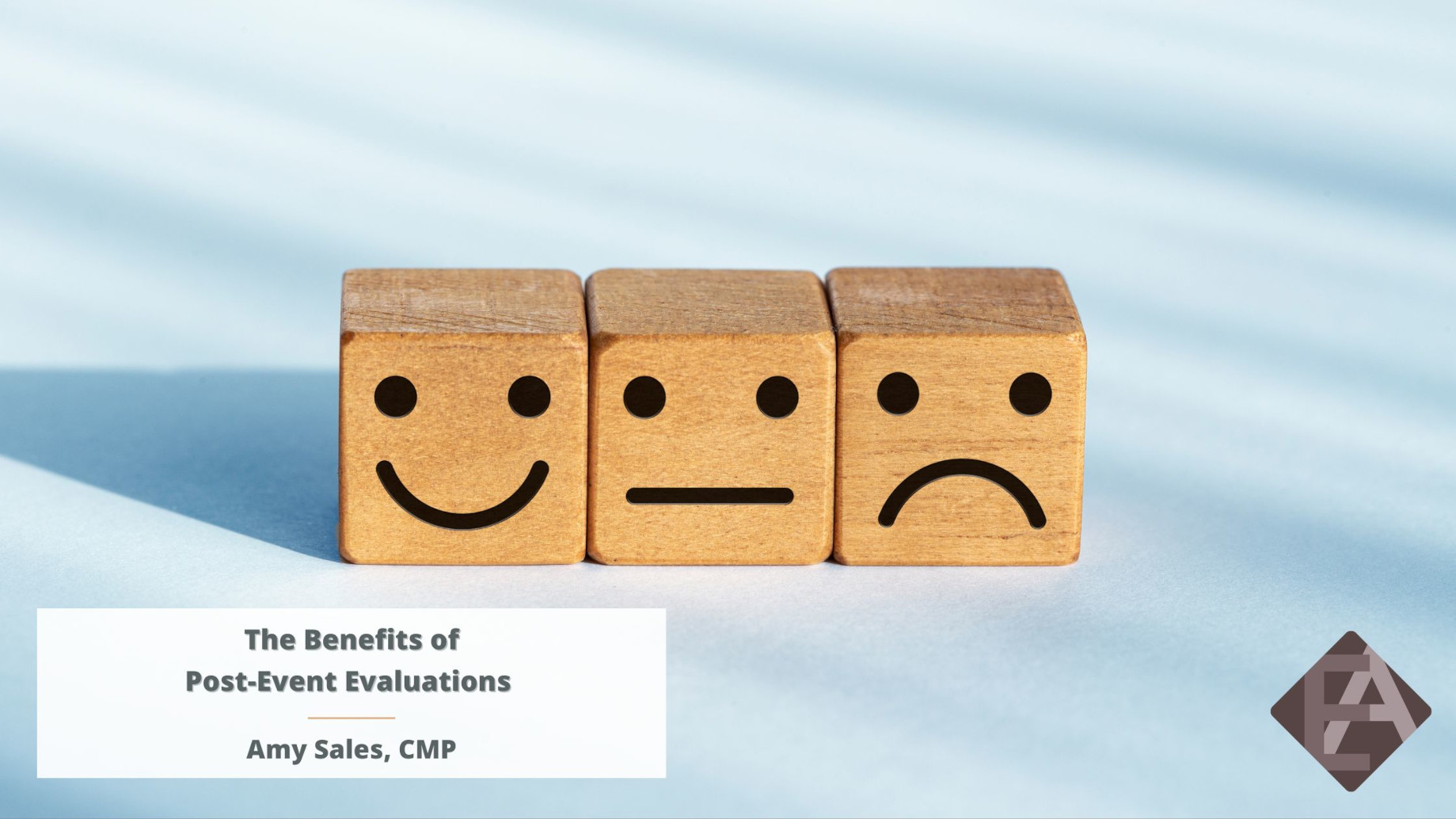 By: Amy Sales, CMP
Evaluating is part of life. When we wake up, we determine whether we had enough good sleep. We look in the mirror to determine if we look presentable (or at least to check that our zippers are in their proper place). We eat a meal and judge whether it was good. We constantly use those evaluations to determine what needs to be changed and what should remain the same. The same is true of evaluations of conferences, events, and programs. Evaluations help organizers comprehend an audience's experience and prepare for the next event of both overall ideas (such as location), as well as the minute details (there were runny eggs at breakfast). At Easter Associates, we understand the importance of an attendees' experience and how it impacts their perception of the association and have tips for effective distribution time and methods, incentives, and formats to make sure we capture attendee observations and improve programs.
Timing is an important factor in order to get the reliable and accurate feedback. Consider distributing evaluations during and immediately after a program. Once offsite, audiences lose the energy of the program or can misremember opening the door to error. Distributing evaluations by email ensures that they are received by the correct audience, but consider also making QR codes available on signage and screens during breaks. There free, or low-cost programs, that provide online evaluations and tallying. Paper evaluations can be helpful, but hand-tallying responses be incorrectly keyed. At Easter Associates, our proprietary association management system (AMS) has an evaluation program that pulls information directly from the event program, reducing staff time creating the evaluation (and the possibility of error).
People are more likely to share how an experience could be improved, rather than what went well. Associations can benefit from all feedback and must encourage individuals to participate, oftentimes relying on incentives for completed evaluations. Some attendees want the chance to improve future programs and some want a chance to win a prize or receive a benefit. For example, Easter Associate's AMS can require that evaluations be complete in order for attendees to receive their continuing education (CE) certificate. If evaluation responses are lacking, consider providing an incentive.
Evaluation results will provide feedback on what worked and what did not. Organizers must be ready to receive constructive criticism and keep in mind that positive feedback allows for an organization to enhance already established components. If there is something that your association is unwilling to change, then it is best to not ask for feedback on that particular topic.
Evaluations can provide benefits across the board, for both the association and its members. How else would an organization know that the chosen hotel bed sheets were too stiff, or that the microphone volume was too loud? Evaluations are necessary to benefit the next event. If you are unsure how to get started on implementing post-event evaluations, contact Easter Associates and let us help.