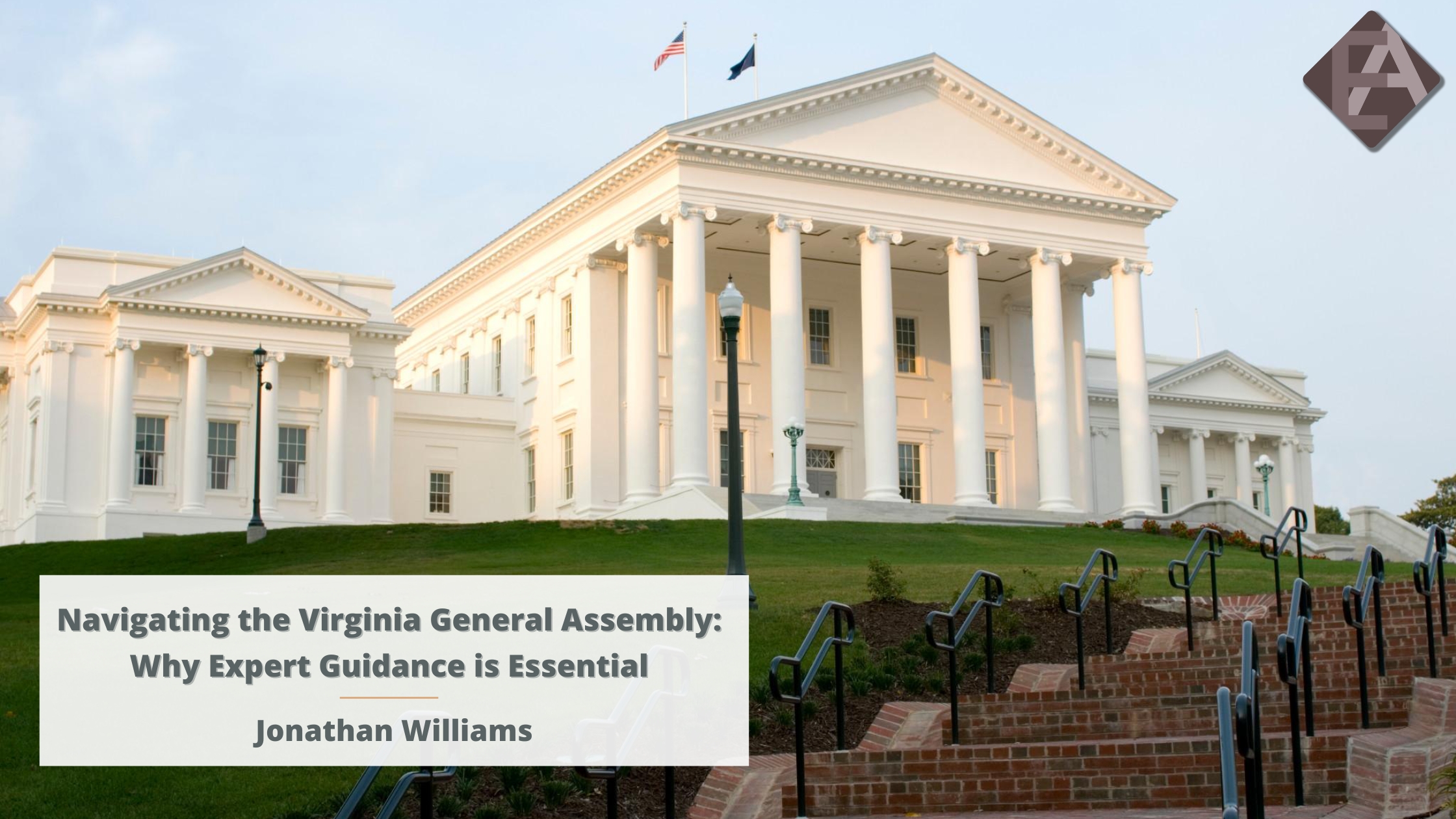 By Jonathan Williams, Executive Vice President
Navigating the twists and turns of the Virginia General Assembly can be challenging. With so many bills introduced each session, keeping an eye on legislation that could impact your industry is a full-time job. That's where Easter Associates comes in. Our lobbyists offer more than just guidance; we offer a partnership to help your association achieve its legislative goals.
A Daily Presence
While you focus on running your business, we are at the Virginia General Assembly every day. Our lobbyists keep track of legislation that could affect your industry. We are your eyes and ears, giving you timely updates so you can focus on your day-to-day work.
The Power of Networking
Laws do not get made in isolation. They are a product of conversations, negotiations, and relationships. Our lobbyists maintain strong ties with state and national associations in the industries we represent. This network helps us understand issues from multiple viewpoints, allowing us to anticipate both challenges and opportunities.
Expert Testimony
If needed, we are prepared to represent your interests before legislative committees and subcommittees. Our team knows the ins and outs of how laws are made and can effectively communicate your association's position. We are not just messengers; we are your advocates.
Staying Ahead of the Curve
Industry issues are always changing. What is relevant today may not be tomorrow. That is why we monitor both state and national issues. We keep you in the loop, so you are always one step ahead.
Your Goals, Our Mission
At Easter Associates, we know that every association is unique. Your legislative goals become our mission. We tailor our services to meet your specific needs, making sure your voice is heard at the Virginia General Assembly.
In a world full of legislative challenges, having expert guidance is essential. Contact us to find out how Easter Associates can help you achieve your legislative goals.