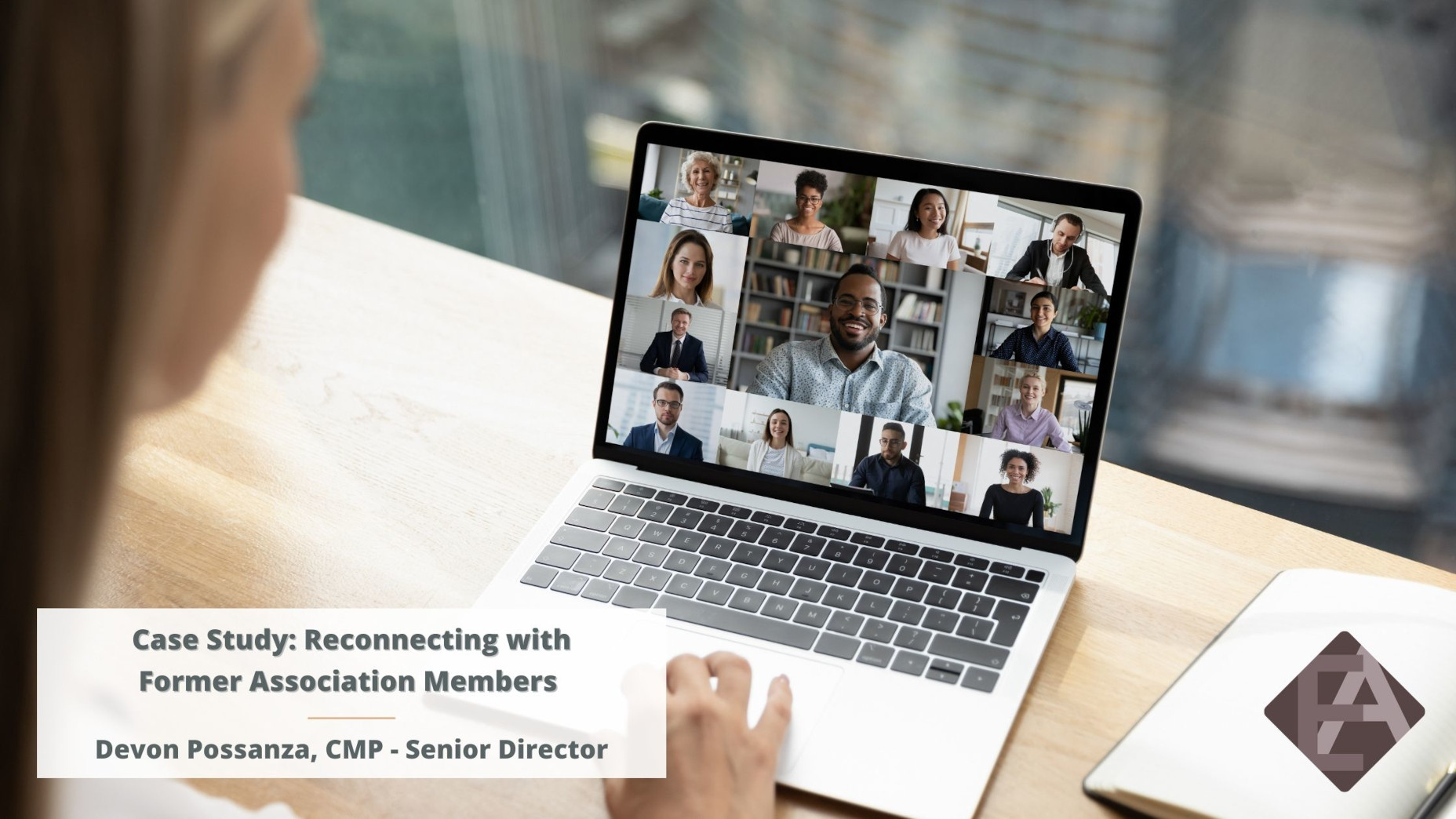 By Devon Possanza, CMP
For associations to be successful, they must do more than recruit new members; they also have to retain and engage current members. Member retention is important, and often serves as an indicator of your success as an association. Continued membership is a key factor in funding your association, and adds a level of credibility to your organization.
Recently, one of our clients noticed that a surprising number of members had not renewed in the past year. Our client knew that this could develop into a larger issue if not addressed quickly. After brainstorming ways to bring back these members, an idea came to life – a Fireside Chat – and they needed the help of our team to make it happen.
Fireside Chats were a series of radio addresses given by 32nd President, Franklin D. Roosevelt, during the Great Depression. The goal of the series was to help spread awareness about the country and to speak directly to its citizens about important issues. The same concept was adapted by our client.
Former members of our client's association who had not renewed in the past year, as well as current members, were invited to participate in a Fireside Chat. Moderated by the association's Board of Directors, the goal of the event was to share the direction in which the profession is heading and highlight opportunities for involvement within the organization. By bringing former members into the conversation directly, there was a personal aspect that strengthened the original relationship with the member.
Participants of the Fireside Chat heard directly from leadership about the value of the association, and the many reasons why active membership benefits them.
An important piece of this event to determine its effectiveness was the reservation system and the tracking of attendees. When a member or former member RSVP'd, they were sent a Zoom link and given the opportunity to submit questions ahead of the meeting. This helped to make sure that attendees felt connected and a part of the larger conversation. The feedback from members can also be helpful when determining areas for improvement, gaps in understanding, and more!
At the completion of the event, the Easter Associates team sent a coupon code to every participant for either a free year of membership (for those who had not renewed in over a year) or 10% off member dues for current members. Only registered attendees were able to receive this code, making the event exclusive and more enticing.
Those who received the code only had one month to redeem it. Our in-house software at Easter Associates allows us to create these codes and verify that only those who attended the call received the discount.
The event was a huge success and brought about a higher percentage of membership renewal. This led to a decision by our client to host a Fireside Chat annually.
If your association could benefit from unique ideas to increase membership renewal rates or would like to learn more about what Easter Associates was able to provide for this client, don't hesitate to get in touch with a member of our team.